Justin Bieber Drops His Drawers In Los Angeles (Advert)
Justin Bieber Drops His Drawers In Los Angeles (Advert)
In an accidental advertising moment to remember Justin Bieber just had his pants pulled down on a Los Angeles billboard.
Thanks to an inadvertent mashup of billboards on the side of the Andaz hotel in West Hollywood, California, the superstar singer/songwriter became an unscheduled model for Skims, the Kim Kardashian undergarment line when the top half of Bieber's Balenciaga leather jacket advert was seen above the bottom half of a model wearing Skims underwear and socks.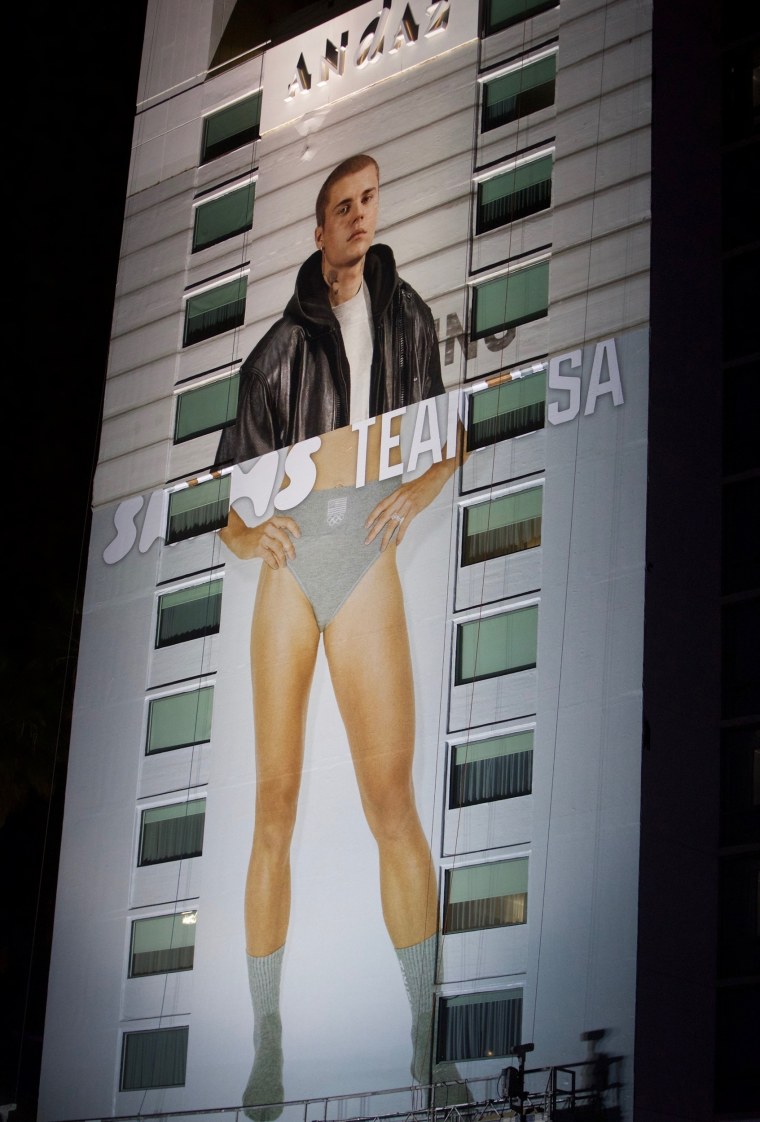 As workers were removing the Skims ad to make room for the Balenciaga wallscape they created an advertising moment to remember as the sexy Skims version of Bieber gave people something to smile about while stuck in Los Angeles traffic.
Keep up with the latest trending music news by following us on Facebook, Twitter, and Instagram
Author: Brad LeBeau
Photo: Joe Bielawa
Please Wait 180 second...
8888J2